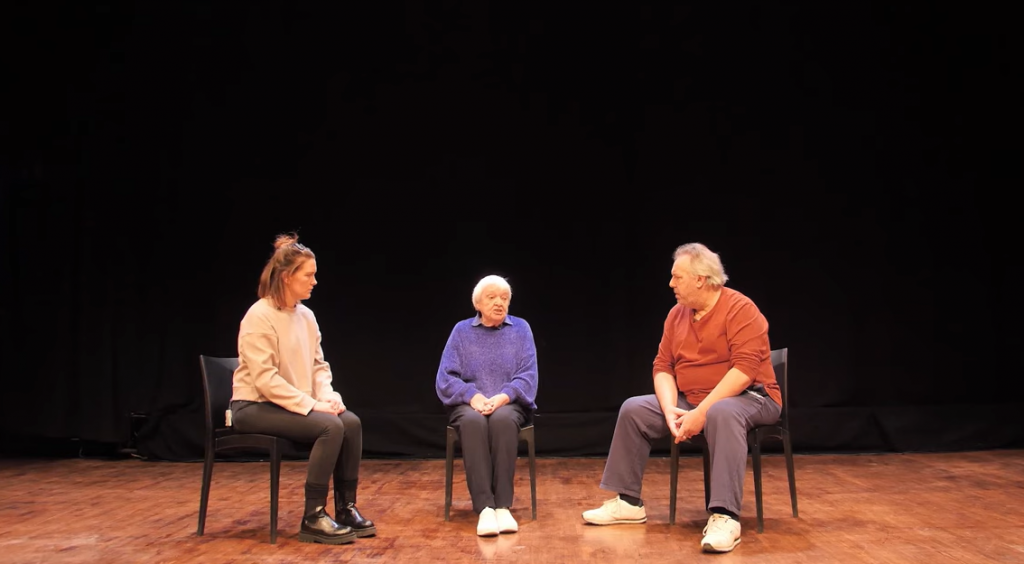 Today (23rd September) marks the launch of a documentary film about dementia and communication called 'The World Turned Upside Down'. The film comes from a large-scale dementia research project called IDEAL (Improving the experience of dementia and enhancing active life: living well with dementia), which WISERD has been involved in since its beginnings in 2014.
IDEAL is based at the University of Exeter and the project aims to help improve the lives of people with dementia and their carers.
The World Turned Upside Down' is about communication around dementia. There are many situations involving individuals and their family members, or individuals and healthcare professionals, where the outcome relies on what is communicated, and how.
Good and effective communication is key to enabling a dementia diagnosis, supporting people to adjusting to living with dementia and accessing post-diagnostic care. This film explores these challenges.