For the past 30 years there has been substantial focus in the UK on the issues related to the physical size and condition of schools, and how it may affect pupils' academic progress, achievement and overall school experience. Young people's perspectives of their environments are reflected through cultures and organisation, as well as physical structures within which teaching and learning occurs. These factors influence whether young people enjoy school and determine whether they want to be a part of it.
Research in the US and Australia suggests that the good quality of school buildings positively affects young people's academic outcomes, but similar research in the UK has been inconclusive. Despite ambiguous findings, from the late 1990s the UK government embraced the idea of school buildings as a means of educational improvement. This culminated in 2003 with the £55 billion 'Building Schools for the Future' programme fund. Following devolution, although there has been some investment in school infrastructure, focus on school building improvement has not been seen as a top priority in Wales as it has in England.
But what do young people in Wales think? Seldom are their perspectives on their learning environments explored, or included in the assessments and development of school spaces. WISERD Education's research team chose to explore pupils' perceptions of their school climate by analysing the words they used to describe their school environments.
Research background
In 2013 WISERD asked over 800 students (years 8 and 10) attending thirteen secondary schools across Wales to describe what they liked best about school. Pupils were asked for three words to describe their school, with each word coded as positive, neutral or negative. Of the 2359 words given in response, the most common word was 'friendly'. Overall, students tended to be more positive (53%) than negative (25%) about their school, and girls were only slightly more likely to give positive responses (54.7%) than boys (51.1%).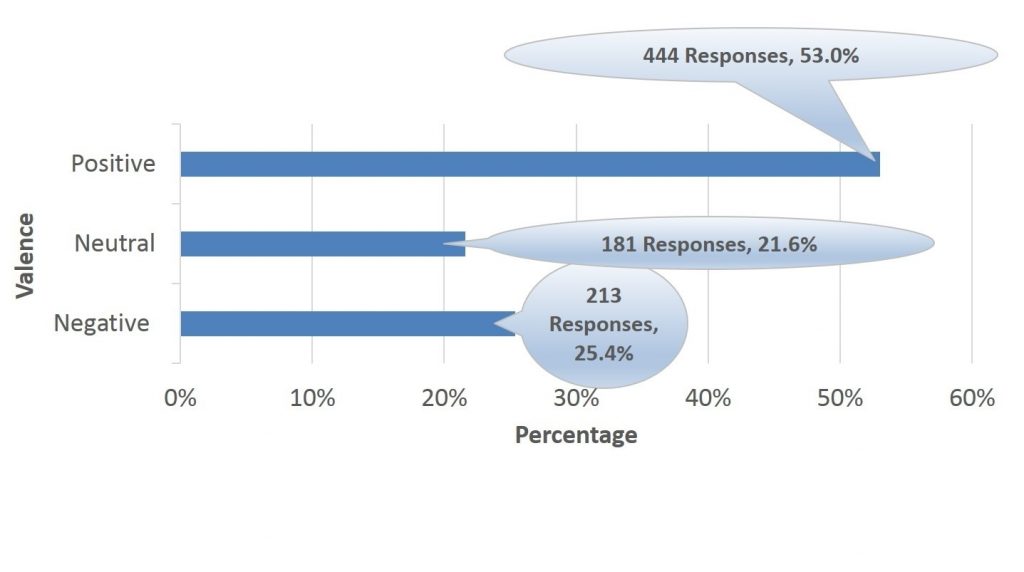 In addition to looking at pupils' one word responses, looking at all three words as a 'string' was beneficial in providing contextual information about the young people's descriptions. A total of 165 string responses were thematically analysed to group pupil responses into descriptive categories generating various themes from the data. This process relied heavily on identifying the expressive, experiential and relational values of the phrases used by the pupils which provided a more personal and descriptive view of pupils' perceptions of their schools. String responses were mainly positive (52.1 % positive versus 40.5% negative). Common descriptive pupil responses involved staff, teachers, community and friends as well as the support that pupils received or gained from these relationships. "Good teachers," "being with my friends," "good community" and "everybody knows everybody" were some of the recurring thematic string responses pupils provided (see the word cloud below).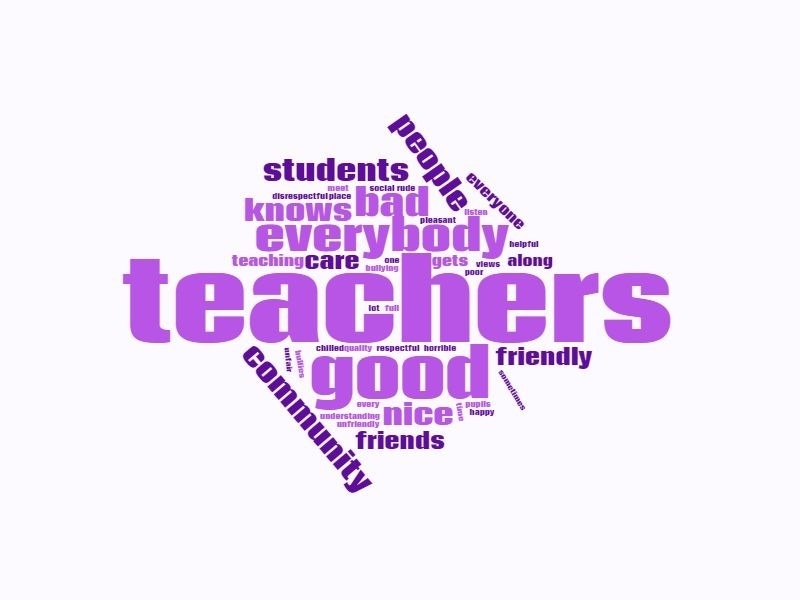 These descriptions suggest that even though environmental and structural factors effect pupils' perspectives of their school climates, they do not explain or influence everything. Pupils' school climate perceptions are not straightforward: a mix of factors such as supportive, understanding and caring relationships that pupils may develop with staff, teachers and friends as well as good school community feelings are important to the young people we surveyed. These factors may also act as a counterbalance for negative perceptions of physical school buildings and surroundings which may be in poor condition.
Conclusion
The sample size for this study is small so it's hard to make accurate generalisations, but these findings do give meaningful insights into pupils' views which could provide a springboard for more in-depth research. As well as school buildings themselves, personal characteristics (teachers and staff, friends, and school community) have a noticeable impact on students' experiences and perceptions, and should be considered when trying to improve a school's climate.
The findings of this research are particularly relevant in the current budgetary climate where the Welsh Government has proposed a reduction of £14.1 million in the 2018-19 school improvement grant. Findings suggest that physical environment in terms of new or renovated school buildings are only one factor that impact young people's perspectives of their school environments, and that any detrimental effects caused by older facilities may be mitigated by supportive teachers, good peer relationships and a positive school community.