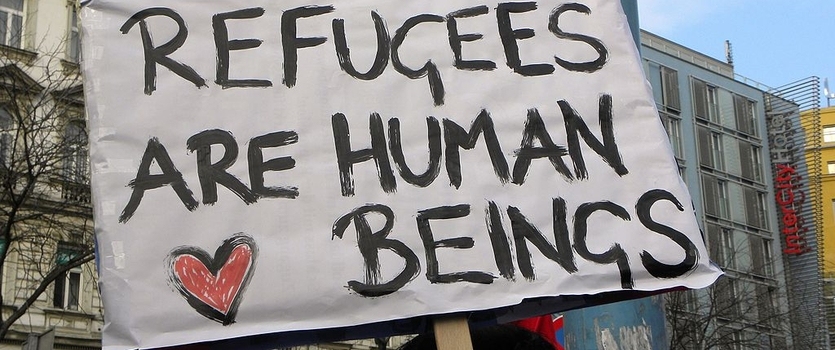 Migration Research Wales Network is pleased to announce a one-day symposium for postgraduates and early-career researchers (self-defined) working on aspects of migration in Wales or based at Welsh institutions.
The online symposium provides a supportive environment for researchers to share ideas on draft work and receive constructive comments.
Each contributor will deliver a 15-minute presentation followed by a Q+A session.
Schedule
10:00 Welcome
10:05 Sarah Tierney (Swansea University) 'Refugee Women and Welshness: Exploring identity, language ideology and experience pre and during the Covid-19 Pandemic in Wales'
10:25 Sarah Foster (Swansea University) 'Picture Postcard Conversations: expressions of mobility, migration, rurality and welcome'
10:45 Discussion
11:05 Ourania Vamvaka (Cardiff University) 'LGBTQ+ forced migrant precarious lives in Wales'
11:25 Selina Lobina (University of South Wales) 'Capturing understandings of, and responses to loneliness: a study with a focus on older UK migrants'
11:45 Discussion
12:05 Lunch break
12:45 Gareth White (Bangor University) 'Building Little Italies in World War Two Wales: A Transnational Account of Italian Prisoners of War in Wales'
13:05 Maria-Christina Galanaki (Bangor University) 'Anti-immigration Vigilantism by the Far Right at the National Borders: The Case of Greece'
13:25 Discussion
13:45 Dr Wendy A Booth & Imam Ahmed Mohammed (University of South Wales) 'Community Cohesion, Migration, and the Role of Mosques in Cardiff: The Views of Imams and Mosque Leaders'
14:05 Dr Bruna Chezzi (Cardiff University) 'The fascinating story of Italians in Wales 1890-1940 between fiction and reality'
14:25 Discussion
14:45 Close

Migration Research Wales was established in July 2021 to encourage collaboration between researchers across Welsh institutions to provide a national focus for migration research and bring together academics, stakeholders and practitioners working with migrants on issues affecting migrants.
Image credit: Haeferl, CC BY-SA 3.0, via Wikimedia Commons.