Professor Michael Woods presented findings from the CWPS-WISERD-led Horizon 2020 project IMAJINE to the Third Joint EU Cohesion Policy Conference in Zagreb in November. Jointly organized by the European Commission Directorate-General for Regional and Urban Policy (DG-Regio), the Regional Studies Association and the Croatian Government, the conference brought together 150 academics, EU policymakers and member state representatives to discuss the future of Cohesion Policy in Europe and its impact in addressing inequalities.
A key theme of the conference was engaging with mega-trends and Michael shared scenarios (pictured below) developed in the IMAJINE project for Europe in 2050. These include 'Silver Citadel' in which more equal distribution of wealth is achieved through political centralization and economic growth; 'Green Guardian' in which the EU responds to climate change by focusing on wellbeing and centralised action to help worst-affected regions; 'Silicon Scaffold' in which corporate sponsored-regions compete, increasing inequalities; and 'Patchwork Rainbow' in which Europe is fragmented by contrasting cultural values. These futures represent different ideas about spatial justice and the challenge for EU Cohesion Policy is to decide which spatial justice it wishes to pursue.
Read the IMAJINE scenarios here.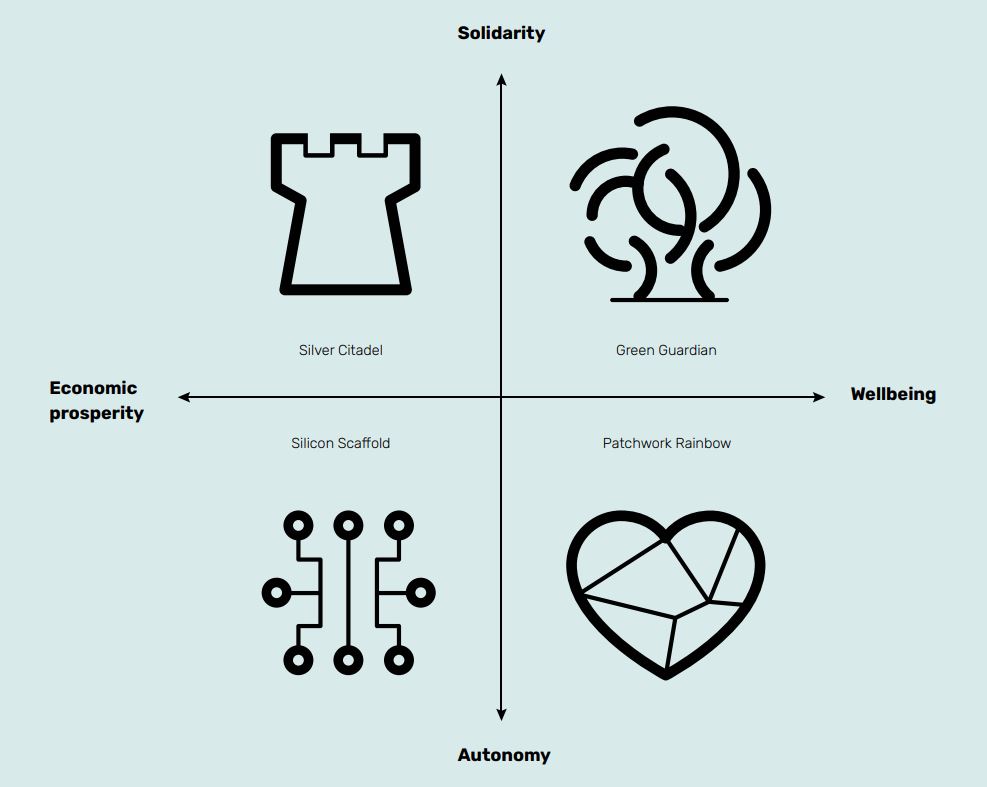 This news item originally appeared on the Centre for Welsh Politics and Society website.