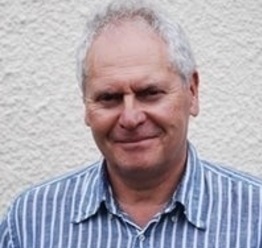 Professor Kevin Morgan is among this year's newly elected fellows of The Learned Society of Wales.
The Learned Society of Wales was established in 2010 in the absence of a national society of learning in Wales. Its aims are to contribute to advancing and promoting excellence in all scholarly disciplines, which includes providing independent and expert advice to the government.
Election to Fellowship is a public recognition of academic excellence, following a rigorous examination of academics' achievements in their relevant fields. Those from the arts, humanities, sciences and public service sectors are all recognised, bringing together 595 of the most prominent figures in Welsh academia.
Professor Kevin Morgan is part of the team at the Wales Institute of Social and Economic Research and Data (WISERD) exploring 'New Emerging Citizenship Regimes' – a project funded by the Economic and Social Research Council and part of WISERD's new civil society centre. The aim is to promote a radical new agenda for social innovation in the aftermath of the post-COVID-19 crisis.
Kevin Morgan is also Professor of Governance and Development in the School of Geography and Planning at Cardiff University, and the Dean of Engagement. His interests include the theory, policy and practice of place-based innovation systems, multi-level governance regimes, experimental governance, sustainable food systems, and the foundational economy.
Professor Morgan is also part of WISERD's Foundational Economy Research Network, which informs Welsh Government and supports local organisations in developing a Welsh foundational economy evidence base.
The Society's President, Professor Hywel Thomas, said of the new intake:
"I am delighted to welcome our new Fellows to the Learned Society of Wales. This past, extraordinary, year has shown the value of world-class research. There is a thirst for knowledge and expertise, in all fields, as we try to recover from the challenges of the pandemic. Our Fellows are at the forefront of that knowledge and expertise."
Professor Kevin Morgan was among the other new Fellows formally admitted at the Society's AGM on 19th May.