WISERD Director, Professor Sally Power, has won the Learned Society of Wales' Hugh Owen Medal 2020 for her outstanding educational research.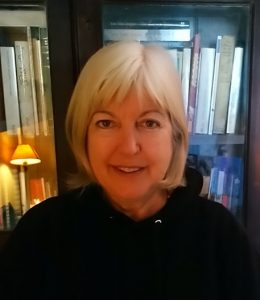 Professor Power is a leading education researcher, with a broad focus on policy and inequality. She plays a significant role in supporting education research throughout Wales.
The WISERD Education Multi-Cohort Study (WMCS), directed by Power since 2012, is an innovative way of gathering young people's experiences and perceptions and provides a unique laboratory for education research in Wales. We have shared its findings in a variety of accessible ways to school students, at the Eisteddfod and to teachers. Our infographic postcards revealing some of the study's key findings have been showcased by the Economic and Social Research Council (ESRC) as an example of accessible dissemination.
Professor Power is a regular speaker on the international stage and is a member of numerous panels in the UK and overseas. She has been part of successful bids for over £10 million of grant awards and has two books due for publication with Policy Press this year.
On receiving the medal, Professor Power said:
"I feel really honoured to have been awarded this Medal. I have been very lucky in working with some wonderful colleagues over the years, and am grateful for all those organisations and individuals which have funded and participated in my research.
"I would also like to thank the Learned Society of Wales for providing a platform to showcase education research. Developing a sustainable and vibrant research community is so very important for the future of Wales."