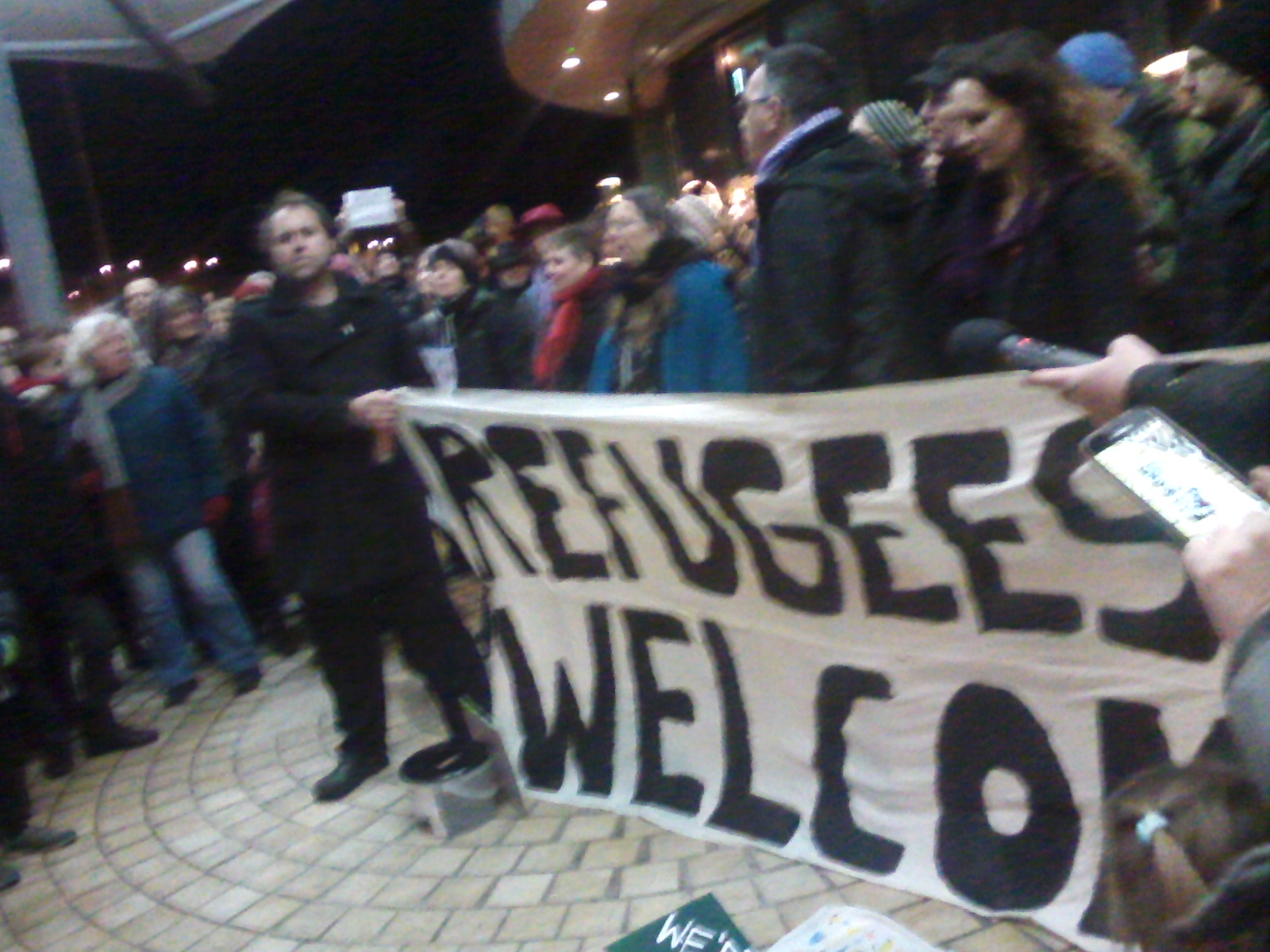 Mae'r cynnwys hwn ar gael yn Saesneg yn unig.
This event will discuss the ways in which civil society has responded to refugees and asylum seekers in different parts of Wales in the wake of the recent 'refugee crisis'.
The event is aimed at policy makers and those who work in the third sector.
We will present current research on refugees in Wales and share new research carried out with refugee-supporting organisations in Aberystwyth, Cardiff, and Swansea. The event takes a comparative look at these organisations and discusses their response to the 'refugee crisis' and the challenges and limitations that they face in their attempts to:
–          support refugees and asylum seekers
–          raise awareness about asylum and migration issues
–          promote solidarity in different parts of Wales.
Following the events of summer 2015, Wales has seen a rise in solidarity with refugees shown by the emergence of various local community groups throughout the country aimed at bringing people fleeing war and persecution to Wales and welcoming them. These new groups and existing civil society organisations play an important role in offering support to refugees and asylum seekers as well as promoting Wales as a welcoming place.
The Welsh government has also recently declared its ambition to make the country the first 'nation of sanctuary' in the world for refugees and asylum seekers. This follows ongoing attempts taking place at the local level in cities such as Swansea and Cardiff as well as various towns throughout Wales to build a culture of hospitality for refugees fleeing war and persecution.
We hope this event will bring together a range of stakeholders to discuss how our research could be used to inform policy and practice.
Programme:
9.30 to 9.45  –  Arrival and registration
9.45 to 11.00  –  Research presentations –  Refugees and asylum seekers: perspectives from Wales
– Welcome and Introduction –  Michael Woods, Aberystwyth University
– The effects of UK policy making on refugees and asylum seekers in Wales – Samuel Parker, Cardiff University
– From City to Nation of Sanctuary- Examining Political Geographies of Hospitality and Citizenship – Franz Bernhardt, Swansea University
– Civil society response to the 2015 'refugee crisis' in different localities in Wales  – Taulant Guma, Aberystwyth University
11.00 to 11.15  – Coffee break
11.15 to 12.45  – Panel discussion –  Key challenges faced by Welsh civil society  to raise awareness about refugees and asylum issues and promote the country as a welcoming place
Panellists:
– Cllr Susan Elsmore –  Cardiff Council
– Reynette Roberts – Director, Oasis Cardiff
– Prof Moira Vincentelli –  Trustee and support volunteer, Aberaid
– Anne Hubbard, Manager, Wales Strategic Migration Partnership
– Rebecca Scott – Wales Coordinator for City of Sanctuary UK/ Public Health Wales
12.45 to 13.30  – Lunch, networking and close
For more information please contact WISERD.events@cardiff.ac.uk